Eco Birthday Party Favors - Set of 15 or 30
Regular price

Sale price

585.00 AED

Unit price

per
𝐏𝐥𝐚𝐲, 𝐋𝐞𝐚𝐫𝐧, 𝐚𝐧𝐝 𝐏𝐫𝐨𝐭𝐞𝐜𝐭: 𝐄𝐦𝐩𝐨𝐰𝐞𝐫 𝐊𝐢𝐝𝐬 𝐰𝐢𝐭𝐡 𝐄𝐜𝐨-𝐅𝐫𝐢𝐞𝐧𝐝𝐥𝐲 𝐁𝐢𝐫𝐭𝐡𝐝𝐚𝐲 𝐒𝐮𝐫𝐩𝐫𝐢𝐬𝐞𝐬 🌿🎂

💫 From reusable decorations to plantable invitations, let's make every step a sustainable leap towards a greener future.

🤩 Rejoice in a day that not only marks a year older but also a step closer to a healthier planet. 🌎

𝐄𝐜𝐨-𝐟𝐫𝐢𝐞𝐧𝐝𝐥𝐲 𝐏𝐚𝐫𝐭𝐲 𝐅𝐚𝐯𝐨𝐮𝐫𝐬 are typically made from biodegradable or reusable materials, reducing the amount of plastic waste that ends up in landfills or oceans.
Each set includes:
A drawstring cotton backpack
A plantable notebook (unicorn cover can be replaced with dinosaur for boys and more designs available)
A set of 12 newspaper color pencils
A plantable pen
A plantable pencil (outer color of pencil can be changed on request and stock availability)
A bamboo toothbrush with rainbow bristles (can be replaced with charcoal bristles for grown up kids or adults). 

Turning Bulk Dreams into Birthday Themes - Order Big and Celebrate Bigger! 🛒
With your unique discount code, you are eligible to a FLAT 15% OFF on set of 15 or 30 eco birthday favor sets. Ideal for kids or gifting\ party favors. Let's reduce the cutting of trees and promote zero waste lifestyle.
To further incentivize you, this delivery in on us and at no charge to you :)
Ask us for more designs for adults and kids notebooks.
Contact – Ecobee for further details and volume discounts on larger orders.
Share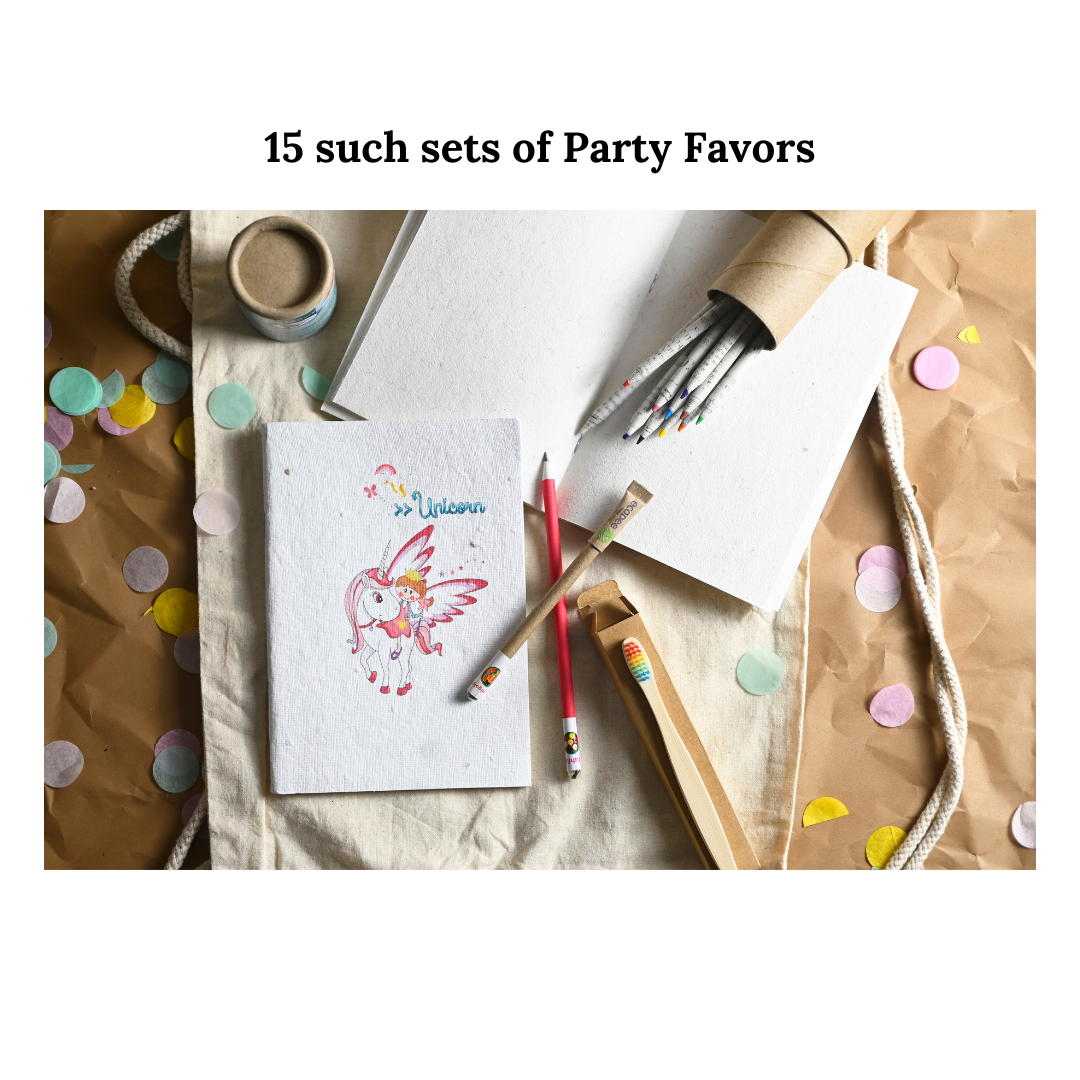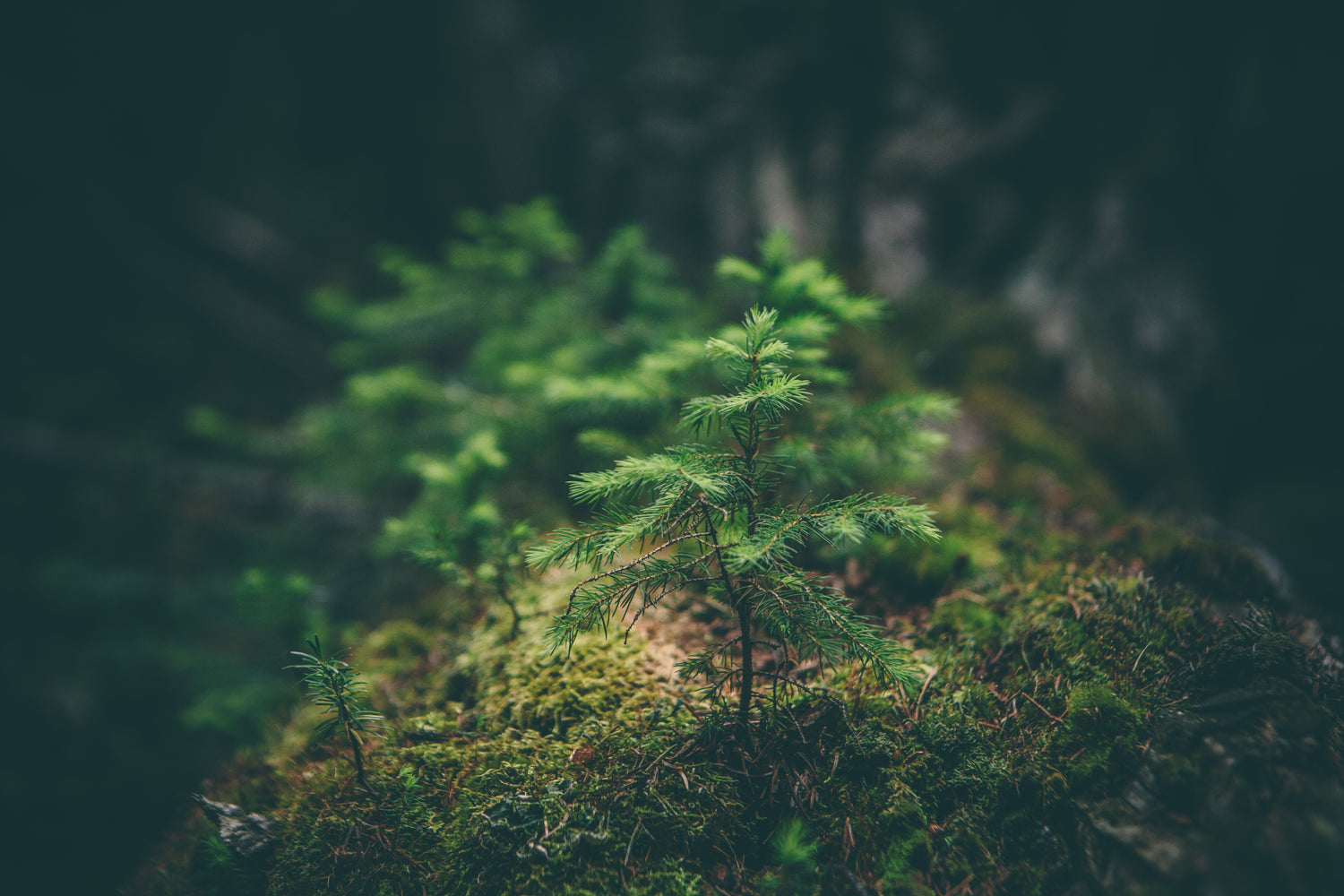 Ecobee's commitment for the planet and youth:
1% of our sales will be donated across select Eco Clubs in UAE Schools. On top of that, we will plant a tree with our Partner Tree Nation for each order over 150 AED. Let's paint the world green with your eco shopping